Pipe Line Fabrication Works
Our specialized team undertake contracts for installation and maintenance of Water supply, drainage system, fire fighting and LPG system for high rise commercial & residential buildings, industrial complexes, warehouses, luxury villas, Airports, etc. We have in-house QA/QC expertise in developing weld procedures for new materials.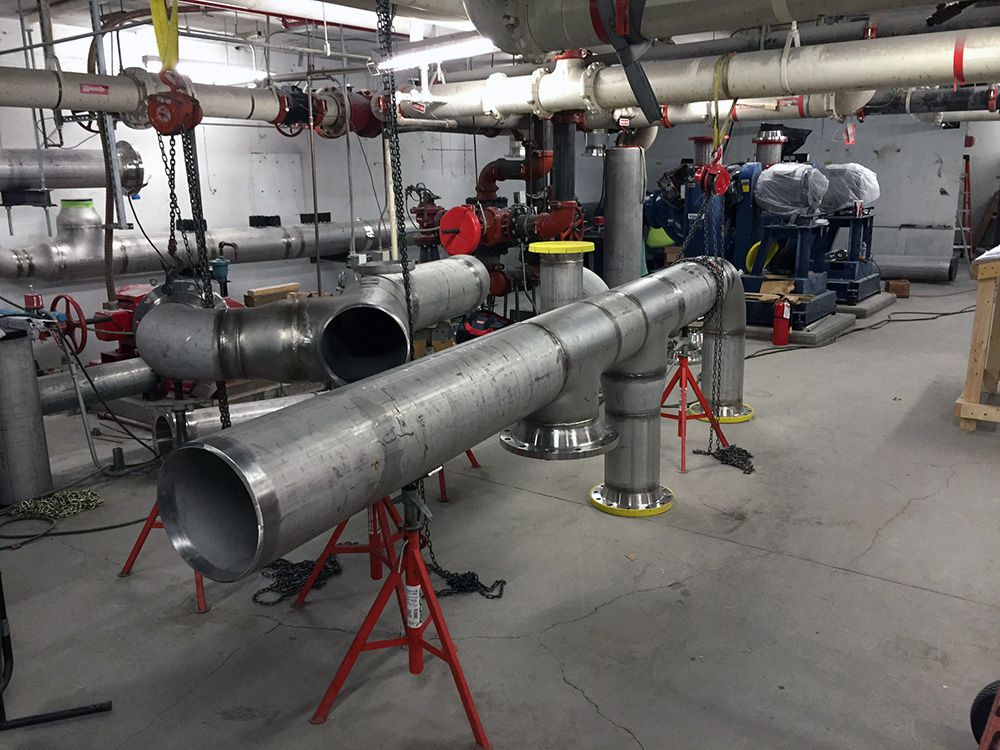 Our

Pipe line division Services
Hot & Cold water piping networks

Fire fighting and sprinkler piping networks

Water supply piping networks

Oil and Gas piping networks

Pressure testing and flushing for the networks

Radiographic test
Professional quality
We are the leading Steel Fabrication company. We have been involved in metal, Stainless Steel Fabrication for past 12 years. Our team has experienced welders, engineers and workers who provide quality work within delivery time.